EAC Select Side featuring legislators from the Partner States' Parliaments and the management of the East African Water and Sports Cultural Organization (EAWASSCA) in a thrilling encounter at the St Mary's Kitende Stadium, Kampala.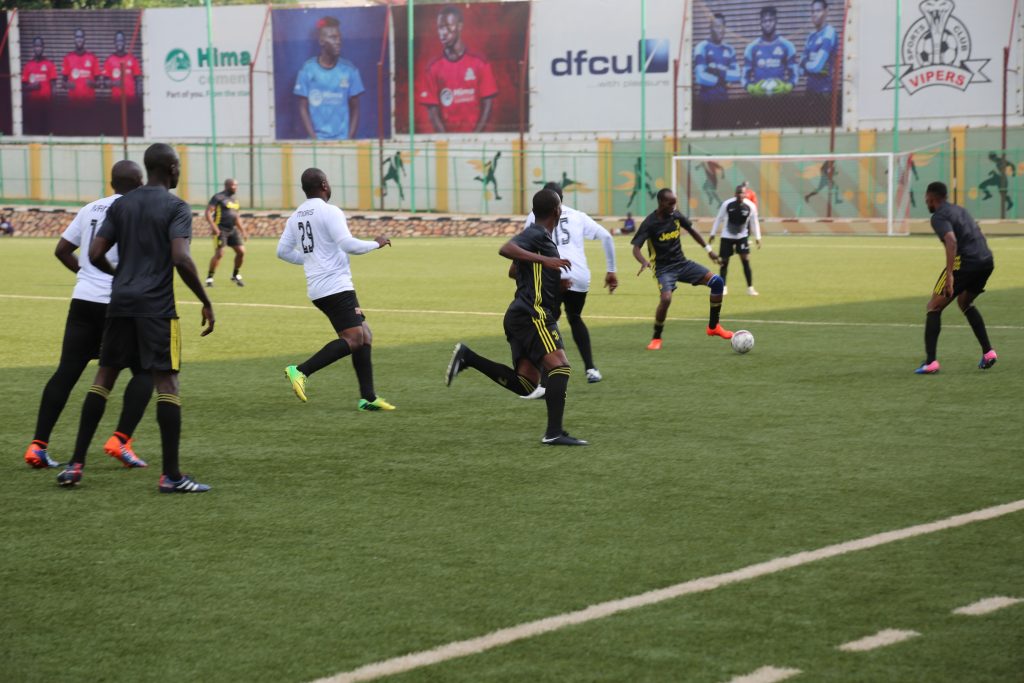 Ibrahim Jamal intercepts a pass during the match. EALA drew 1-1 with Parliament of Uganda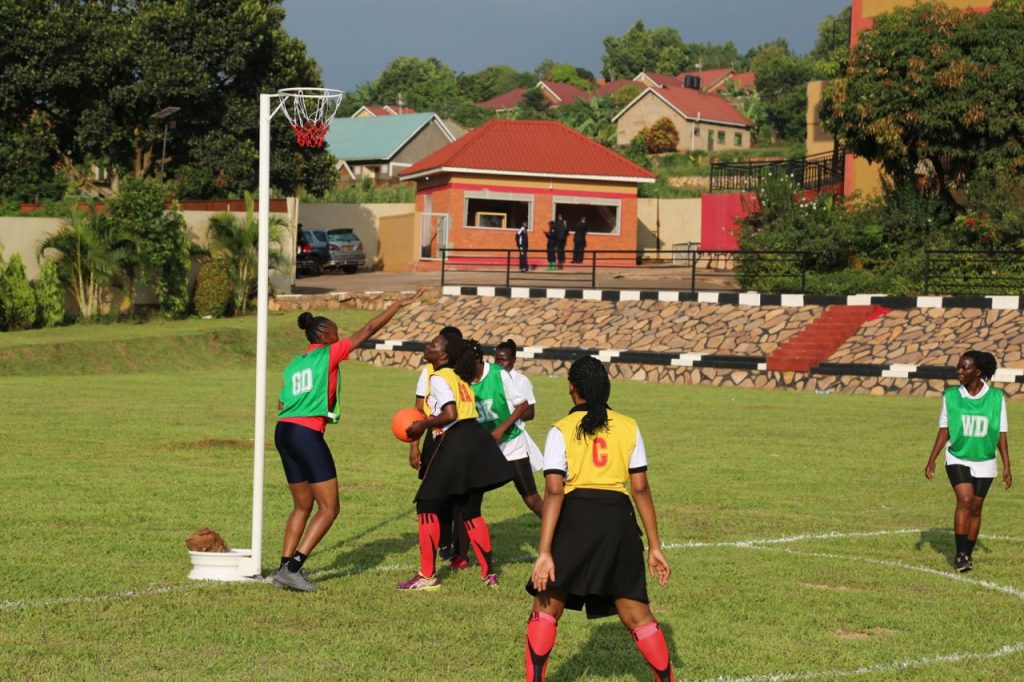 EALA netball team drew 22-22 with EAWASSCA netball team.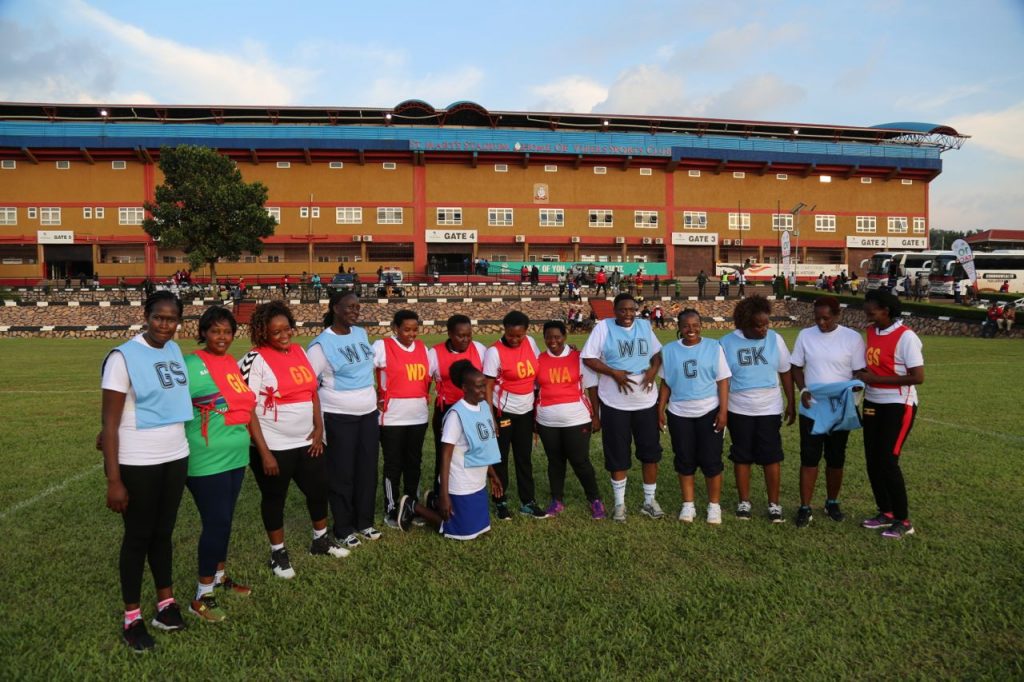 EALA legislators beat the water body managers 22-16


……………


The 10th edition of the EAC Inter-Parliamentary Games (IPG) kicked off yesterday in Kampala, Uganda. To commence the twelve-day extravaganza was a football curtain raiser pitting an EAC Select Side featuring legislators from the Partner States' Parliaments and the management of the East African Water and Sports Cultural Organization (EAWASSCA) in a thrilling encounter at the St Mary's Kitende Stadium, Kampala.

The water body pipped the EAC legislators 2-1. In netball, the EALA legislators beat the water body managers 22-16. In the second curtain raiser soccer match involving staff members, EALA drew 1-1 with Parliament of Uganda, while the EALA netball team similarly drew 22-22 with EAWASSCA netball team.

Attention shifts this morning to the MTN arena in Lugogo where netball action kicks off with Parliament of Uganda facing off with Parliament of Burundi in the first match before Parliament of Kenya takes on Parliament of Tanzania in the second match of the day.

In Men's volleyball, Parliament of Uganda will face stiff opposition from Parliament of Burundi in the first match, before Parliament of Kenya locks horns with Parliament of Tanzania in the second match of the day at the same venue. The Volleyball women matches will take the same script with Parliament of Uganda playing Parliament of Burundi before Parliament of Kenya faces EALA in the next match.

In football, EALA will take on Parliament of Kenya at the KCCA Grounds in a match to be preceded by another thriller involving four-time Champions, Parliament of Uganda, who take on Parliament of Burundi.

Earlier on yesterday, the Speaker of the Parliament of Uganda, Rt Hon Rebecca Kadaga, officiated at the Pre-Tournament Conference calling on legislators to use the opportunity to nurture networking and bonding among the legislators.

In her remarks, Rt Hon Kadaga underscored the need for ensuring parliamentary diplomacy, saying various activities were necessary to ensure the people of East Africa move together in integration process. "We are here to learn from each other, appreciate each other in order to strengthen the integration process. I thank you for the honour of giving Parliament of Uganda to host the 10th Inter-Parliamentary Games", Rt. Hon Kadaga said.

"When we established the Community in 1999, we declared it people-centred. I am happy that the people are moving together in that direction", Rt Hon Kadaga said.Hon Mary Mugyenyi representing the EALA Speaker, Rt Hon Ngoga Karoli Martin, called for the spirit of collegiality to prevail as the games take place.

"Through a networking event of this nature, the spirit of harmony, friendship and camaraderie must be extended at all times and all differences resolved amicably", she said.

As we mark the decade of sporting activities, we should not just reflect on the past achievements, but rather herald on what the future portends. Integration is progressive and therefore, we should chart the path as defined in our integration agenda", Hon Mugyenyi added.

The legislator reiterated the importance of making the integration pillars work. She said the tenets of the Common Market Protocol were yet to be fully harnessed and exploited.


"Free movement and a free market should just not be a mirage – but a reality", she said.

"We should exploit the opportunities offered by sports and culture as anchored under Article 119 of the Treaty for the Establishment of the EAC if we are to continue to drive the agenda and to find solutions to the myriad of challenges that sometimes/often come in the way of integration", she added.

EALA Member, Hon Rose Akol presented a paper on the milestones of the EAC themed: EAC@20: Deepening Integration, Widening Co-operation while former EALA Member, Hon Bernard Mulengani presented a paper on Discipline and Etiquette.

The IPG which was mooted 10 years ago has over the years realized several successes. Fundamentally, Parliamentary games are a key aspect of building relations between the EALA and the National Legislatures in the EAC region. The games play a fundamental part in enabling EALA's interaction with Members of the National Legislatures in the Partner States as envisaged in Article 49 (2a) of the Treaty for the Establishment of EAC.

The tournament disciplines include football (St Mary's Kitende and KCCA Grounds), walk-race, netball (MTN Arena Lugogo), golf (Kigo Serena Golf Course), athletics (Namboole Stadium), tug-of-war (Namboole) and volleyball (MTN Arena Lugogo). Athletics will feature races in 100 meters, 200 meters, 400 metres, 800 and 1500 metres respectively for men and women. The 4x 400m relay and the 4x 100m races are also on the cards.


The Games themed: "The EAC: One Spirit; One Destiny: Strengthening Integration through 10 Years of Inter-Parliamentary Games" brings together EALA and the National Legislatures
from MICHUZI BLOG https://ift.tt/2t85mBC
via